More Fun, More Features in WordStat 8 Text Mining Software
August 14, 2018 - Blogs on Text Analytics
We are always looking for ways to make your text mining experience easier, better, more precise and ….more fun. It is what drives us. We think you will find the recently released WordStat 8 checks all these boxes.
Easier.  Import documents and create projects directly in WordStat. Use our new Explorer mode for those of you with limited experience with text analytics software.
More Precise. New enriched Topic Modeling moves beyond the traditional approach by providing you with suggestions, exceptions and spelling corrections.
Better.  New word cloud, donut and radar charts. Easily export results to Tableau software to take advantage of their interactive data visualization tools.
More fun. Where to start. Analyze emoji and emoticon by transforming them into their text equivalent
Use Python scripts and access its open-source libraries to preprocess or transform text for analysis to WordStat. Faster and cooler!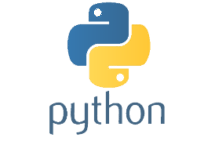 BUT don't take our word for it!
Check out the new features of WordStat 8 on our website:
https://provalisresearch.com/products/content-analysis-software/wordstat-whats-new/
If you still aren't convinced and especially if you are, download a FREE 14-day trial version and test it out yourself:
https://provalisresearch.com/downloads/trial-versions/